Types of Web Hosting Explained
⚠ Checking your link to protect it from viruses, malware, thief, bots, etc! Please wait!
When launching a website for yourself or your business, one of the most important things to consider is the type of hosting that you'll use. While researching your options, you'll quickly discover that there are many different types of web hosting to consider. Learning about the most popular options helps you make the right decision regarding your site's hosting.
In this article, you will learn what web hosting is, how it works, and what are the different types of web hosting available.
1. Shared Hosting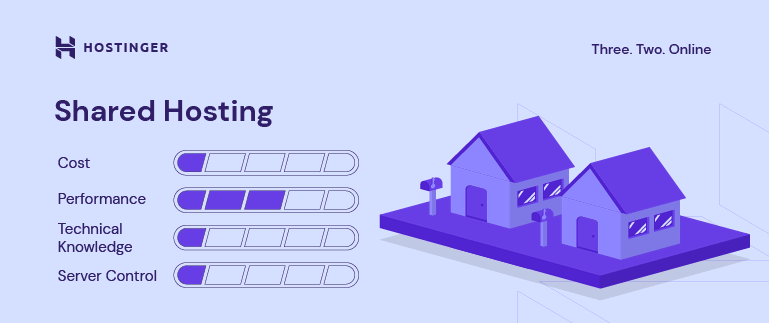 Image CC: Hostinger

Shared hosting plans are the most common choice for website owners. On this type of plan, a single server is shared among multiple users. That means a single computer (a shared server) will host several (or even hundreds of) websites.
Although you'll share resources with other users, you don't have access to their files, private information, or any other data. The upside to shared plans is that they tend to be cheap, since hosting providers can divide server upkeep costs among multiple users.
Shared hosting doesn't always have the best reputation, but the quality of the service you get will depend largely on your hosting provider. While some shared hosting plans are very limiting, others can handle websites that get decent amounts of traffic.
2. Virtual Private Server (VPS) Hosting
With this web hosting type, your website also shares a physical server with other users, but the web host creates a virtual partition for each user. Thus, a site hosted on a virtual private server get an allocated amount of resources.
VPS web hosting is a great option for medium-sized sites, eCommerce shops, and large blogs with a rapidly growing number of visitors.
Since VPSs are all across the board when it comes to resources, prices can vary a lot. Just as with shared hosting, it's not uncommon to find VPSs starting at around $5 per month. However, if you plan on using a VPS, we recommend you budget at least $10-20 per month for hosting.

3. Cloud Hosting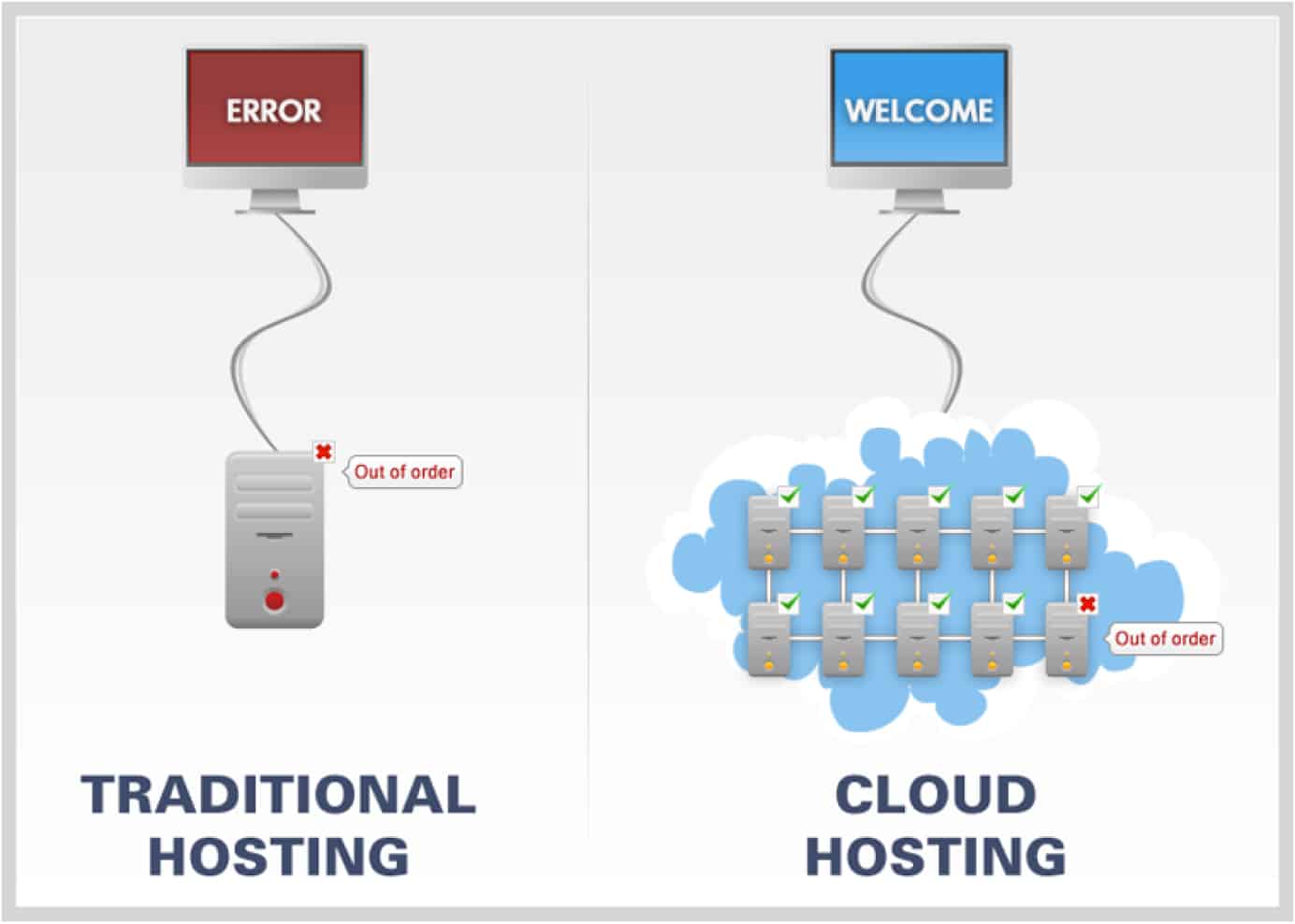 Similar to VPS, you can rent a "slice" of a data center, hosted by the cloud services provider (CSP) to run your web applications on their infrastructure, consisting of distributed servers. So rather than renting space from one shared server and one location, you gain access to distributed resources. This, in turn, reduces latency issues, plus increases resource availability. For example, if one web server goes down at the vendor's location, your website won't be affected.
Other benefits of cloud-based hosting include:
Instant scalability
Higher uptime
Access to the latest hardware
Greater security
Value-added cloud services
Cloud hosting offers pay-per-use pricing, which can be attractive for businesses with varying traffic loads. Instant scalability and add-on cloud computing services can come in handy for creating more advanced cloud infrastructure.

4. WordPress Hosting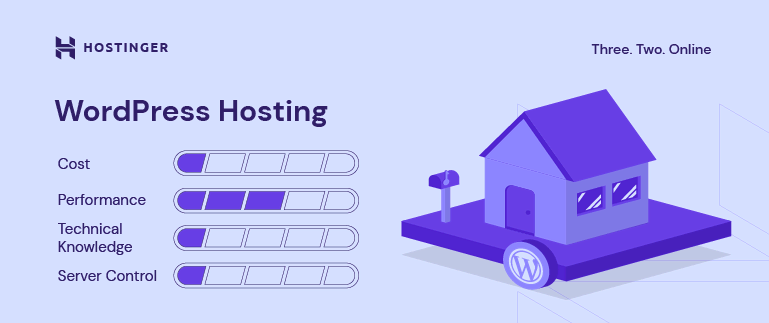 This type of CMS web hosting service provides a WordPress-optimized server environment to help your site load faster and minimize potential issues. However, other types of web hosting still work for websites based on this popular content management system (CMS).
Typically, the best WordPress hosting plans come with features such as pre-installed themes, plugins for core functions like caching and security, and other tools.
5. Dedicated Hosting
A dedicated server offers the maximum control over the web server your website is stored on – You exclusively rent an entire server. Your website(s) is the only website stored on the server.

Dedicated hosting designates a physical server for each website. By going with dedicated hosting, you can configure the server, choose your desired operating system and software, and customize the entire hosting environment to your specifications.

Think of this hosting option as living in a detached house. You can do whatever you want in your territory since you have full root and admin access.
You can handle higher traffic, bounded only by your server capacity (which can be upscaled). On the other hand, if you are not using the rented server up to its full capacity, you are still paying the full price of it.
Also, you are responsible for keeping your grounds secure and well-maintained.
⚠ Download Link
will be apear in
15
seconds.
Well done! you have successfully gained access to download Link.